MarcTheBravesFan.com - Marc Franchot Weiss
I'm Marc And I Admit It .. I'm An Atlanta Braves Fan
I have been a Braves fan since 1959. Yes, then it was the Milwaukee Braves. Of course, they later moved to Atlanta. The Boston Braves was before my time. Nevertheless, I was at ball games in Atlanta during the lean years of the 80's, all of the post season games during the 90's, and gratefully at the World Series Victory in 1995. Got a question about the Braves, ask me!! Yes, I have always lived in the Chicago area. Yes, I have made many trips to Atlanta to see the Braves. Yes, I am scorned by Cubs and White Sox Fans. Check it out, the Braves have a better record. JUST JEALOUSY!!!!

<![if !vml]>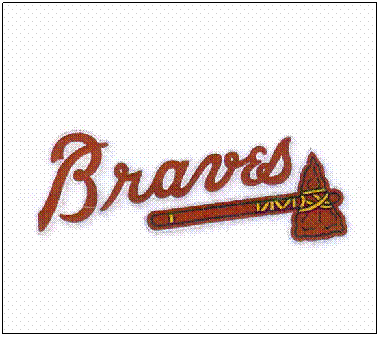 <![endif]>
The Details And Story
As I proudly step up to the podium, take a deep breath, and state, "My name is Marc and I am a Braves fan!" Yes, I was born and raised in Chicago, Illinois and now live in a neighboring suburb, Lincolnwood. I have handled the wrath and scorn of Cubs and White Sox Fans for as long as I can remember! Check it out! Since I became a Braves Fan in 1959, what team has done better? Who has gone to Post-Season more often? The Braves!! Yes, the White Sox did win the same number of World Series, albeit one, but at least the Braves had more opportunities. I'm not a sore World Series loser. Hey, the Braves had a great run!
A million years ago, I hated baseball and sports. When I was a kid at Audubon Elementary School, I was a Lieutenant or Captain or something on the Safety Patrol. During June of 1959, the Patrol was going to Wrigley Field for a Cubs game. I didn't want to go. My father forced me. The Braves were in town. I decided to go back for the other two games over the weekend. The Braves were coming off two Pennants and a World Series victory in 1957. By Monday morning, I was going to be a baseball player. Yes, this was long before I dreamt of being a psychologist. One of my friends was an ardent Braves Fan and let's say, the Cubs had Ernie Banks and not much more; not even a few victories. Social pressure and going with the proven winner, I became a Braves Fan. My Father even took me to a game in Milwaukee.
The Braves moved to Atlanta and gee whiz, at night, I could hear the games on the radio. There were the lean years, then in 1969 the disaster to the Mets. 1982 was a winner, well almost, and I even had World Series tickets, but while I was away in Michigan studying hypnosis, the Braves lost to the Cardinals in the playoffs. Right then and there, I decided to go to the 1983 opening day in Atlanta. After all, they would at least play and let me see a "home game opener." Alas, their track record of winning was very poor. I remember sitting in the rain at the ball park and afterwards getting lost going back to the hotel. That very same hotel which then was at the outskirts of the city, is now in the heart of a thriving metropolis. From 1983 to 2006, I went to every opening day in Atlanta, but during the Spring of 2004, I REALLY (re)discovered GIRLS and then my treks changed to going to concerts. Well, I discovered girls much earlier but I was more preoccupied with becoming a great hypnotherapist and once again making Post-Season treks to Atlanta beginning in 1991 and even that started to fade in 2002. In between, there was the 1995 World Series Victory against Cleveland and the 2000 All Star Game in Atlanta. I was there for both and yet many a delightful win and the bitter losses of the 1996 and 1999 World Series.
I am still a Braves Fan and will always be so. I still wear my Braves Jersey which on the back says "Weiss" and the number "22." Thank You Al Weiss for being the short stop during 1999 and having OUR jersey available for sale during that Post-Season. 
During recent years, it became apparent, I AM a Braves Fan, and never have really been a BASEBALL Fan. To go to or watch a non-Braves game unless it related to the Braves was meaningless; otherwise, I had to play. To watch or go to a baseball game, just to go to a baseball game, never has been interesting.
Looking back, I was scouted; I did go to baseball camp long before they were fashionable. Yes, there was that 467 foot homerun in Breckenridge Colorado. Yes, I pitched a no-hitter. There were the two automobile accidents where I was hit and I never played well afterwards. Destiny dictated I was better suited for other vocations just as time dictated I was better suited for other vacations.
Go Braves…..you jealous Cubs and White Sox Fans....
Marc
contact me .... marc@marcthebravesfan.com
also see... marcsvirtualplace.com; marcfranchotweiss.com, apsychologistonwheels.com, thewhitecane.com
4-2-2008
revised 6-15-2008, 7-1-2008
This private site has no affiliation with the Atlanta Braves